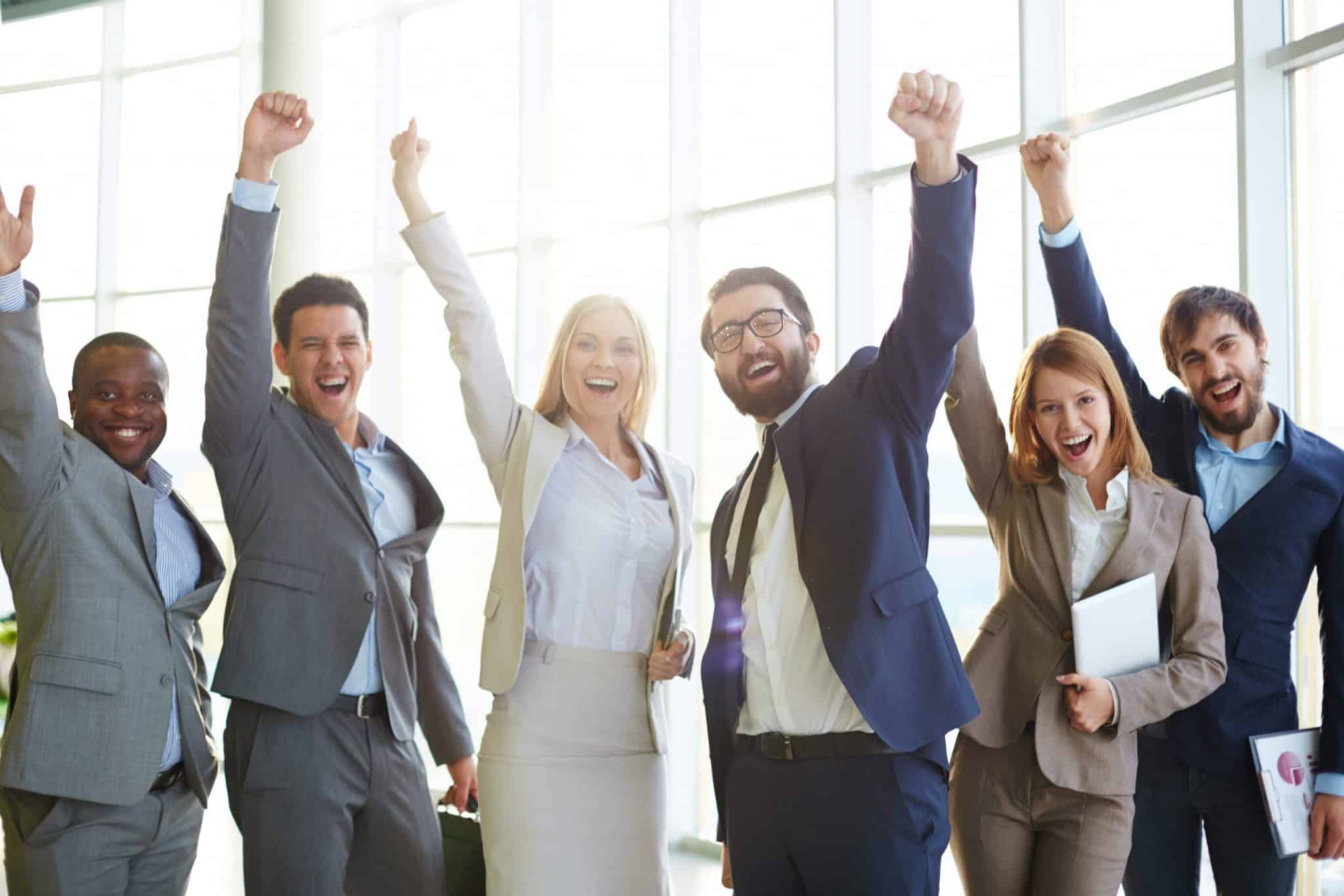 Canada BE Certificate Dedication and Graduation
29 August 2020 @ 10:00 am

-

1:00 pm

EDT

|

Free
Canada BE Certificate Dedication and Graduation
Nehemiah Project International Ministries is having our first graduating class of Canada's BE Certificate class.
After hours of training and coaching to enhance their existing business or start a new company, there is a new class of Biblical Entrepreneurs ready to defend their Kingdom Business Plans and be consecrated as Marketplace Ambassadors.
Join us as we support and encourage the launch and growth of Biblical Entrepreneurs on Saturday, 29 Aug 2020, from 10:00 am – 1:00 pm EDT, online through Zoom!
Come and be inspired by their stories and get insights from their business and kingdom impact strategies. You will also learn from our accomplished featured speaker how you too can transform your company into a Kingdom Company.
This event will culminate with the selection of a winning Kingdom Business Plan. The winner will go on to compete to represent the United States at the North America Regional Kingdom Business Plan Competition. The Winner will proceed to represent North America at Nehemiah Week to be held in Mexico City, in August 2021.
*Use the Time Zone Converter below to check for the event time in your local time.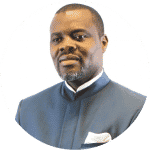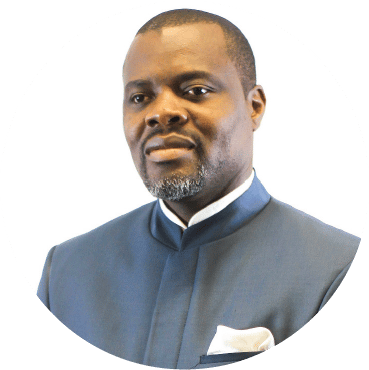 Pastor Noela Lumande Saleh serves as the senior leader of the fastest growing ministry in France, the evangelical church Parole Due Salut (translation: Word of Salvation), an extension of Parole Due Salut in Kinshasa, Democratic Republic of Congo. His faith sparked a deep thirst for the knowledge of Christ, which led him to pursue studying and teaching God's Word. Under the leadership and teaching of Pastor Jacques Andre Vernaud, Pastor Noela served as Youth and Prayer Unit Leader at AEG: Evangelical Action of Gombe, which later became Parole Due Salut Kinshasa Church, an extension of La Borne Church. After over a decade of service, he transferred to Paris with his wife Mamina Akeiwa and their four children to continue his studies and grow his own ministerial career by planting his own church.
Over the years, Pastor Noela has served in leadership across the Democratic Republic of Congo, Europe, the Americas, and the world. His credentials include studying at the Biblical and Theological Institute of Kinshasa; a diploma in Leadership from the International Apostolic Bible College in Kolding, Denmark; a Master's degree in Theology from Mt. Olive Bible Institute and Seminary in New York, NY; and a PH.D. in Bible Study from Cornerstone Christian University in Orlando, FL. Additional studies include leadership training from EQUIP France and Biblical Entrepreneurship training in Nouvel Horizon, France. He also serves as the Outreach Coordinator for Serve with Love Europe and Africa as well as the Regional Director for Nehemiah Project Europe.
Dédicace et obtention du certificat BE du Canada
Nehemiah Project International Ministries organise sa première promotion de la classe du certificat BE du Canada.
Après des heures de formation et de coaching pour améliorer leur entreprise existante ou créer une nouvelle entreprise, il y a une nouvelle classe d'entrepreneurs bibliques prêts à défendre leurs plans d'affaires du Royaume et à être consacrés en tant qu'ambassadeurs du maketplace.
Rejoignez-nous pour soutenir et encourager le lancement et la croissance des entrepreneurs bibliques le samedi 29 août 2020, de 10h00 à 13h00 HAE, en ligne via Zoom! 
Venez vous inspirer de leurs histoires et obtenez des informations sur leurs stratégies d'impact sur les affaires et le royaume. Vous apprendrez également de notre conférencier accompli comment vous pouvez vous aussi transformer votre entreprise en une société du Royaume.
Cet événement se terminera par la sélection d'un plan d'affaires du Royaume gagnant. Le gagnant continuera à concourir pour représenter les États-Unis au concours de plans d'affaires du Royaume pour l'Amérique du Nord. Le gagnant représentera l'Amérique du Nord à la Semaine Néhémie qui se tiendra à Mexico en août 2021.
*Use the Time Zone Converter below to check for the event time in your local time.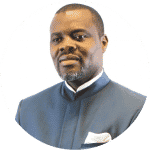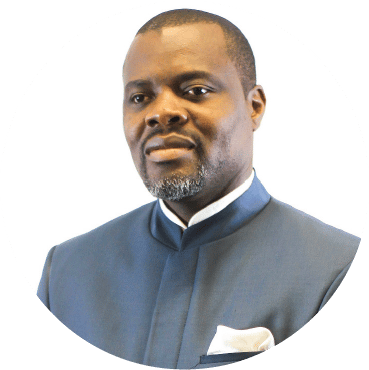 Le pasteur Noela Lumande Saleh est le responsable principal du ministère qui connaît la croissance la plus rapide en France, l'église évangélique Parole du salut, une extension de Parole du salut à Kinshasa, en République démocratique du Congo. À peine âgé de 16 ans, le pasteur Noela a reçu Jésus-Christ comme son Seigneur et son Sauveur par le baptême d'eau et, plus tard, par le baptême du Saint-Esprit. Sa foi a suscité une profonde soif de connaître le Christ, ce qui l'a amené à étudier et à enseigner la Parole de Dieu. Sous la direction et l'enseignement du pasteur Jacques André Vernaud, le pasteur Noela a été chef d'unité jeunesse et prière à AEG: Action evangélique de Gombe, qui est devenue plus tard l'église Parole Du Salut Kinshasa, une extension de l'église La Borne. Après plus de dix ans de service, il a été transféré à Paris avec sa femme Mamina Akeiwa et leurs quatre enfants pour poursuivre ses études et poursuivre sa propre carrière ministérielle en implantant sa propre église.
Au fil des ans, le pasteur Noela a exercé des fonctions de leadership dans toute la République démocratique du Congo (RDC), en Europe, dans les Amériques et dans le monde. Il a notamment étudié à l'Institut biblique et théologique de Kinshasa; un diplôme en leadership du Collège apostolique international de la Bible à Kolding, au Danemark; une maîtrise en théologie du mont. Institut biblique et séminaire Olive à New York, NY; et un doctorat en  Étude biblique de la Cornerstone Christian University à Orlando, FL. Des études complémentaires incluent une formation au leadership dispensée par EQUIP France de John C. Maxwell et une formation à l'entrepreneuriat biblique à Nouvel Horizon, en France. Parmi ces réalisations, il est également le fier fondateur de l'École des ouvriers avec Dieu (E.O.D.) et est également formateur et entraîneur certifié pour Nehemiah Project International Ministries. Il est également coordinateur des relations externes pour Servir avec amour, Europe et Afrique, ainsi que directeur régional pour Nehemiah Project Europe.
Share This Story, Choose Your Platform!