2018 BE Seminar Power of Branding
23 August 2018 @ 9:00 am

-

10:00 am

PDT

|

Free
Free BE Seminar
Branding done well is a powerful marketing tool to gain customers. However, many businesses are mediocre at it because they try to create an image that they feel appeals to their customers instead of building upon what they do best. So, a strong brand is not made based upon findings from customer research, focus groups, surveys, etc. but from an understanding of who you are, the authentic you that God created you to be. So instead of trying to create something that you're not create a brand that communicates who you are. Do this consistently across your business and you will build a trusted brand that customers want to do business with. Register now for this event where you will:
Understand how to identify your brand

Hear biblical and modern examples of great brands

Know how to attract the right customers
Instructor : Robert Fukui
Founder of i61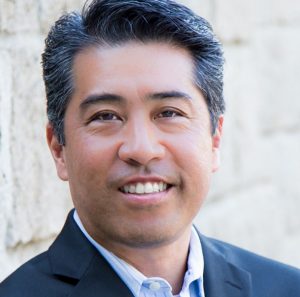 Robert Fukui holds a Bachelor's degree in Marketing from San Jose State University and an accomplished 24-year career in marketing/sales with companies such as Coca-Cola, Novartis Pharmaceutical and Bristol-Myers Squibb.
Over the course of his professional career, he has been privileged to be instrumental in the launch of six major brands, personally responsible for over $150 million in revenue and a recipient of national sales and leadership development awards. His successful experience in sales/marketing through ever-changing economic conditions has positioned him to be able to assist other businesses to achieve similar success in any economic environment.
Robert's most recent corporate experience has been with Bristol-Myers Squibb, one of the largest biopharmaceutical company's worldwide and among the industry leaders in HIV, Immunoscience and Oncology. Robert had been with the company for 17 years in sales and marketing winning multiple regional and national sales awards
In April 2016, he founded i61 which is a business development network that consults and trains purpose led businesses to be profitable and make a transformative impact in the communities, cities and nations they serve. Optimal price and branding strategies are one of the key areas of business development that the company specializes in. They also support the implementation of the business strategies through print, graphic design, website development, SEO, and other internet marketing services.
Memberships and Positions:
American Marketing Association, 2011 – present
Sales Leadership Society, Bristol-Myers Squibb, 2010 – 2012
Alhambra Chamber of Commerce, 2011 – present
Executive board member, Alhambra Chamber of Commerce, 2014 – present
Past-President, Alhambra Chamber of Commerce, 2015-2016
Board member, Nehemiah Project, 2013 – present
Director, Wagner Leadership Institute – Marketplace, 2012-2016
Deacon, HROCK Church, 2009 – present
Robert has been married for over 11 years to Kay Lee Fukui and resides in Pasadena, California.
Share This Story, Choose Your Platform!